Industry 4.0 has made the competition between businesses more fierce and intricate. The customer and market demands are continuously evolving which makes it crucial for businesses to have a consistent follow-up with their clients. Email marketing is a robust tool to interact with your customers at regular intervals with relevant and updated information. The marketing teams of any organization can increase their reach with the help of email marketing. In this blog, we will look into the benefits of email marketing and what are the best tools for email marketing,
What are the benefits of email marketing?
Let us now look at how businesses can make the most out of email marketing:
Reduce the expense:
Compared to other marketing channels, email marketing is a budget-friendly option of all. Organizations do not have to pay huge charges for ads or anything. You just have to pay small charges to send bulk emails to your target audience. Which will help you save a substantial amount which businesses can use for growth.
Increase customer engagement:
Many business owners ask consent from their customers to receive promotional emails. Email marketing campaigns have a higher conversion rate because the customer already has an interest in your brand. Businesses who spam the customer inbox have a less conversion rate because most of their mails are the spam box.
Deliver the right message at the right time:
Any business needs to interact with the customer at the right moment with the right message to lure them. Email marketing software will have a tremendous impact on your conversion rate. This is because it tempts the customer and clicks the content on impulse.
Higher revenue:
A higher conversion rate will yield higher revenue for your business. Because when you interact with the right content to the right customer at the right time will drive higher revenue. Higher revenue will help you to penetrate a new customer base with ease and help your business expand globally.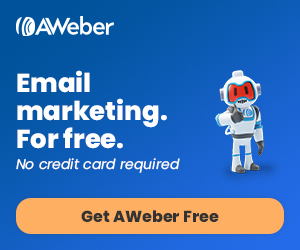 Fast and easy:
The email marketing automation tools will help to automate the campaigns of your business. Additionally, the best email marketing software has a user-friendly interface that is easy to understand. Automation helps to reduce the workload on the sales team so that they can focus on interacting with the customers.
Measurable campaigns:
The top email marketing tools will help you to set the right target audience and define customized goals as per your needs. The best software will have analytics tools to give you detailed insights into the campaigns. Data-driven changes in your campaigns will help you to reach more people by making the most of your data.
High ROI:
The investment to set up an effective email marketing campaign is low, but the returns are high. There are many email marketing software that has advanced features at a reasonable price. A higher return on investment will help your business expand and stay profitable in the long run.
Create personalized content:
It is proven that customized content helps business owners to have a higher conversion rate.
Customized content will make your customer feel appreciated and valued for his business that will help in higher customer retention. Personalized content will enrich the brand image positively in each aspect of your business.
Nurturing the leads:
Leads are like seeds that you need to nurture to reap the benefits out of them. The best email marketing software will help to; regularly interact with the customer. A well-nurtured customer is easier to convert than a person who has zero interactions with your business. Email marketing tools help your business during the pre-sales to gather leads and nurture them. Additionally, it assists your sales team to interact with them about the offers and close the deals. Furthermore, it helps the after-sales team to solve the customer grievances and gather feedback.
Gather customer feedback:
Email marketing tools are the best way to gather customer feedback and analyze it. As a result, you can make data-driven strategic changes in your process to keep your customers happy and satisfied. Asking your customers for their feedback makes them feel valued for their business and enhances the brand image.
What are the best email marketing tools available in the market?
We have made a comprehensive list of the top 4 email marketing service providers in the market:
https://www.activecampaign.com/
ActiveCampaign is an all-in-one tool to automate; your email marketing and the customer experience too. It is a perfect tool for all E-commerce companies, B2C clients, and B2B companies. ActiveCampaign is a marketing automation platform that helps businesses to target, nurture, convert, and grow. This email marketing software will help to penetrate a new customer base with ease. Businesses can create effective personalized marketing campaigns to increase the conversion rate. It is a scalable, reliable, and quick email marketing tool that can make your business grow.
Features:
Detailed reporting:
This email marketing tool will give you accurate real-time detailed reports of your campaign.
Integrated forms:
Businesses can create a personalized call-to-action button to collect customer data and increase the click ratio.
Site tracking:
It will give you insights into user behavior on your website to make strategic changes based on it.
Training and support:
ActiveCampaign email automation platform has a wide range of tutorial programs to optimize your campaigns.
Migration services:
ActiveCampaign provides data migration at no additional cost.
Gmail extension:
Businesses can access their email marketing tools through their Gmail for increased accessibility.
Email segmentation:
Email segmentation will ensure your business personalizes the messages based on the demographics.
Automation goals:
Businesses can set goals as per their need and monitor their results in real-time with the email marketing software.
CRM app:
Allows businesses to access their client information form and close deals on the go.
Check ActiveCampaign Tool Feature
---
GetResponse is a robust and user-friendly tool for all businesses to increase their sales by generating more leads. It is a perfect solution to increase your audience by penetrating through a new customer base with ease. They have advanced tools to create interactive campaigns to increase the conversion rate. Entrepreneurs, Online marketers, Marketing managers, and large companies can make the most out of email marketing tools.
Features:
Newsletter updates
GetResponse helps you to send the newsletters to the subscriber automatically.
Auto replies:
This email marketing tool will give an auto-reply to your customer as soon as they interact with the email.
Email Automation:
The email automation feature of this email marketing tool will reduce the work burden on your team.
Automated blog digest:
You can share the blog on Omni channels with ease to increase the interaction rate.
The right message at the right time:
Delivering the right message at the right time will help email marketers to achieve their goals faster.
Interactive emails:
This email marketing tool has interactive email templates that make your website look aesthetic.
Click here for GetResponse Email Tool Features
---
AWeber is an advanced email marketing tool for all businesses to strengthen their relationship with their customer base. It is one of the most scalable options that help to deliver a top-notch customer experience and increase the ROI. This software will help the businesses to nurture and convert the leads to increase the conversion rate. Additionally, businesses can create a customized landing page within a few clicks. AWeber email marketing tools lets you send web push notifications to increase the conversion rate.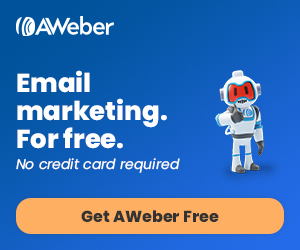 Features:
Automation:
This software has an email automation tool integrated to reduce the work burden on the pre-sales teams.
Segmentation:
Email segmentation will help the email marketer to personalize the message based on their preferences.
Reports and analytics:
AWeber is an email marketing tool that gives you a real-time accurate analysis of your Marketing campaigns.
Aesthetic templates:
They have a wide range of aesthetic templates to keep the bounce rate minimum and increase the conversion rate.
Click here for Aweber Email Marketing Automation Tool
---
Snov is a perfect tool for business owners to gather more leads, increase the conversion rate, and make more revenue. It is an all-inclusive sales CRM tool that is scalable and assists your sales team to deliver better customer engagement. This software helps you to efficiently manage their leads and increase the conversion rate of their business. You can set automated drip email campaigns to nurture your leads with Snov. It additionally helps your team to do competitor research to understand their strategy. Snov CRM software allows your business to seamlessly integrate; with the other system to centralize the operations.
Features:
Automated email drip campaigns:
Snov helps you to connect with your customers with ease with its automated email marketing tools.
Segmentation:
Businesses can segment their target audience based on their preference, behaviors, demographics, and purchase history.
Email verifier:
This sales CRM software helps verify the accuracy; of the email address with its seven steps verification process.
Email Finder:
Snov email marketing software will help you find the email addresses of your target audience with ease.
Click here for Snov.io Email Marketing Tool Details
Convertkit is the best email marketing & automation tool. these tools allow free plans for up to 1000 subscribers. the higher plan also offers 14 days free trial and once trial end billing starts.
Conclusion:
Email marketing is a robust tool for all businesses to interact with their prospects and nurture leads. Businesses can gather customer feedback to make strategic changes in their process to enrich the brand image through email marketing.